Shout out to Rach for naming these super cool cupcakes

Who said Red Velvet Cupcakes have to be red? Certainly not me. I wouldn't try changing the color with regular old food coloring, but if you have cake frosting colors go for it. Those things pack a color punch like no other and were able to cover the light brown color with ease.

I'm still up in the air on ______ Velvet Cupcakes. I had never tried Velvet cake before our wedding cake tasting and lets just say their Red Velvet left a lot to be desired. It was soggy, runny and it felt like someone had used it as a sponge to sop up a water spill yuck yuck yuck But I figured that with how much people rave about them, they had to be better than that, and my cake place just sucked (ok they did a good job with my wedding cake but if it hadn't been free I would have gone elsewhere). These were pretty good, but the buttermilk in them is something I'm not used to and was semi confusing to my taste buds, but I liked them quite a bit and I would bet good money that they'll be gone in no time. Now, I'm off to frost them (of course I had to try them before they were cool enough to frost)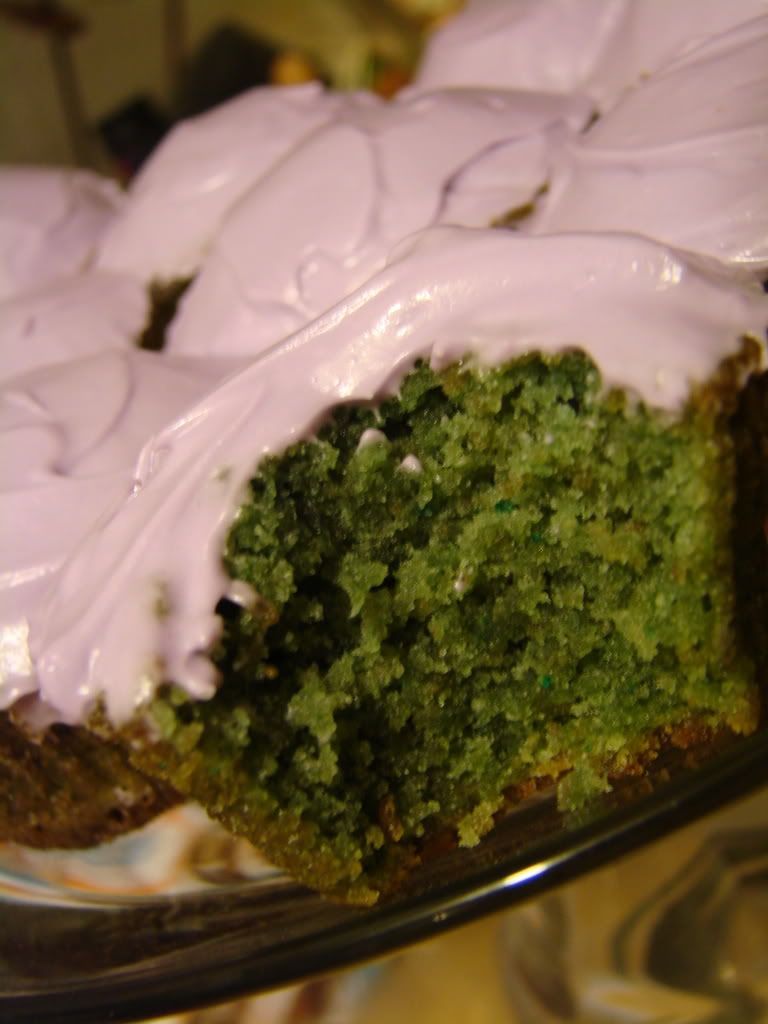 NOTE: The pic makes them look much more green and much darker than they actually are

Velvet Cupcakes
Ingredients:
2.5 c plain flour
1 c buttermilk
1.5 c sugar
2c oil
1 t baking soda
1 t vinegar
1 t salt
2 t cocoa
1 t vanilla
1 T red food coloring
2 eggs
Cooking instructions:
Cream sugar and oil
Sift flour, salt and baking soda and mix with cocoa, vinegar, and eggs.
Add flour mixture to the creamed sugar alternately with buttermilk.
Stir in vanilla and food coloring.
Bake at 350 for 35 minutes.
Ice with homemade cream cheese frosting. (see below for recipe)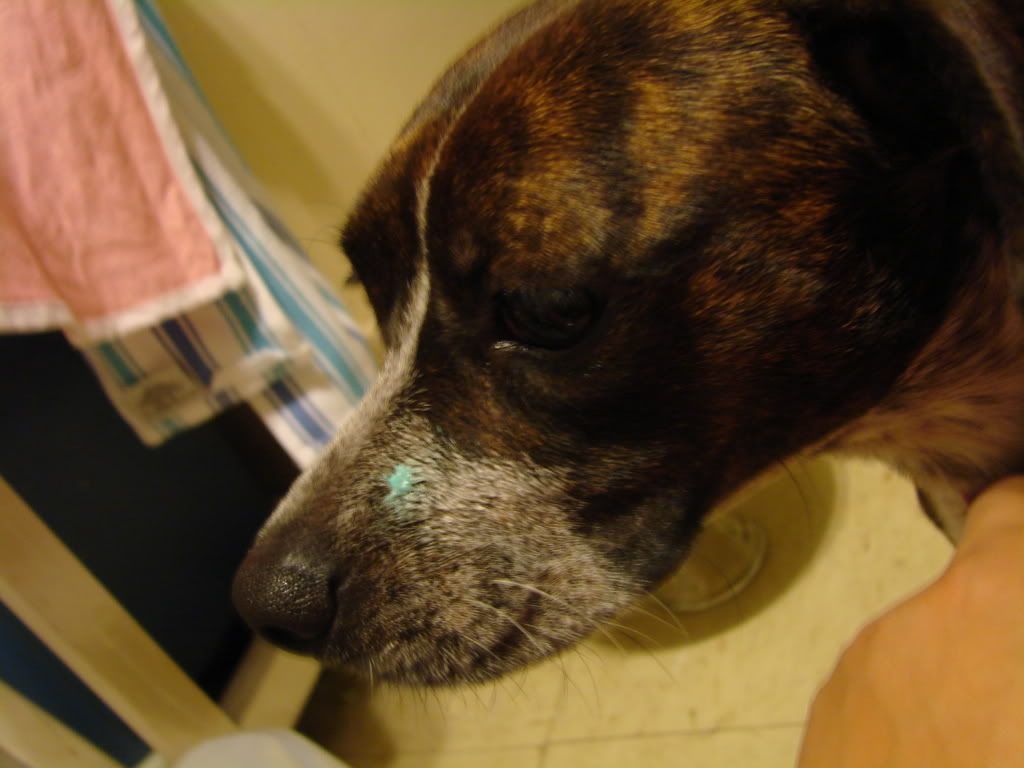 I was supposed to frost one of them with a Prince logo in honor of Rach's name for the cupcakes. I even made teal frosting, BUT Puddles decided she wanted some and she got into the bowl before I could frost the Rachcake.
Cream Cheese Frosting
Ingredients:
1 pound cream cheese, softened
2 sticks butter, softened
1 teaspoon vanilla extract
4 cups sifted confectioners' sugar
Cooking instructions:
In a large mixing bowl, beat the cream cheese, butter and vanilla together until smooth.
Add the sugar and on low speed, beat until incorporated.
Increase the speed to high and mix until very light and fluffy.